Why Crossroads
Sep 18, 2019
by Crossroads Recovery Center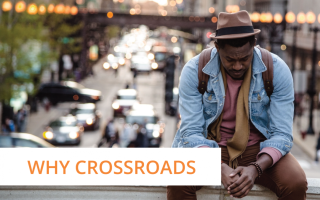 Crossroads Recovery Center of Louisiana is a clinic dedicated to treating patients with opioid use disorder (OUD) and alcohol use disorder (AUD). Our team of skilled physicians, nurse practitioners, and counselors have over 50 years of combined experience.
We understand that patients may also have coexisting conditions such as anxiety, depression, hypertension, and Hepatitis C. But, rest assured, we can help.
Our mission is to treat the "whole" patient by providing affordable high-quality care and stamping out addiction one patient at a time. At Crossroads, we know that addiction has already cost you enough; treatment shouldn't have to.
We offer a range of services and treatments including counseling, ambulatory detox, Buprenorphine/naloxone (Suboxone), Naloxone, Vivitrol (extended-release naloxone), Sublocade and other medications for coexisting conditions as needed.
We welcome people who are struggling with abuse, as well as their families, to reach out to us to start the conversation so we can get you proper treatment. We will answer any questions you and your family may have during the treatment process. Our helpful staff will work together to help you reach your treatment goals. Give us a call today at (225) 239-7088 or visit
https://crossroadsrecoverycenterla.com
to learn more.