Drug Abuse and HCV
Jun 27, 2019
by Crossroads Recovery Center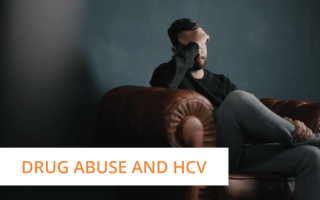 Drug abuse and addiction are often associated with a high risk of contracting hepatitis C. Because drug abuse often affects judgement and behavior, drug use and addiction usually places people in the position to risk themselves to contracting this disease through various activities. Sharing a needle or engaging in unprotected sex with someone who has this condition, increases the risk of contracting HCV.
What is HCV?
Hepatitis C is a life-threatening disease transmitted by blood and other bodily fluids. This disease causes cancer and cirrhosis of the liver. Of the people who are infected, 45-85 percent will develop chronic hepatitis C virus (HCV) infection, according to the World Health Organization.
What are the symptoms of HCV?
Fever

Fatigue

Poor appetite

Nausea/vomiting

Stomach pain

Joint or muscle pain

Abnormal urine or bowel movements

Jaundice
Is there a treatment plan for HCV?
Addicts who inject drugs who are already suffering from this condition are often struggling with various other conditions like mental illness and HIV/AIDS, often referred to as co-occurring disorders. Substance use treatment helps reduce the risk of contracting and furthering the symptoms of these conditions. With treatment, patients are exposed to therapy and other programs that teach patients the coping skills needed to avoid substance abuse, work towards sobriety, and eliminate the risk of contracting HCV. Likewise, seeking recovery allows doctors the ability to treat patients properly for HCV with antiviral medications. According to the National Institute on Drug Abuse, antiviral HCV treatments can cure more than 90 percent of people who take them within 8 to 12 weeks. In addition, HCV treatment dramatically reduces deaths, and people who are cured are much less likely to develop cirrhosis or liver cancer.
At Crossroads Recovery Center of Louisiana, we provide patients with the tools needed to truly recover. Likewise, we refer patients to doctors who can provide the tools that we can't. Utilizing partners in the community gives our patients an entire team of experienced and dedicated people who have one goal in common – recovery. Our mission is to treat the entire patient; when a patient visits our recovery center, we make it a priority to see a full transformation towards health. If you're concerned about your health, contact us to get started. Addiction has already cost you enough; treatment doesn't have to.